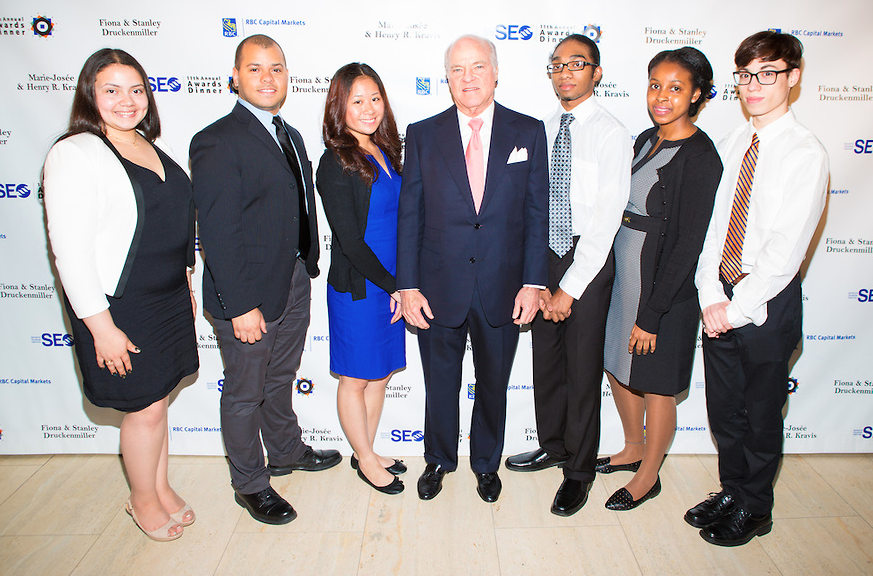 The annual Sponsors for Educational Opportunity (SEO) Scholars Awards Dinner drew out a huge crowd this year, and raised vital, record-breaking funds for the organization. Since 1963, SEO has been helping underserved students gain admission to colleges and universities around the country, and has become a model organization for other mentorship-based initiatives. The continued dedication of philanthropists who deeply believe in SEO founder Michael Osheowitz's vision is what has helped the nonprofit to thrive for more than fifty years.
According to SEO Scholars, "Over 1,000 guests joined us at Cipriani Wall Street on April 30 to celebrate SEO and welcome our new chairman Mr. Henry R. Kravis. Honorees General (Ret.) Stanley A. McChrystal, Walter K. Booker and Roger W. Ferguson were joined by dinner chair Doug McGregor," of the prominent, powerful guests in attendance. Henry Kravis, co-chairman of KKR, became the chairman of SEO in January, and made a point to call the organization "one of the best kept secrets anywhere" in his speech at the recent event. Kravis is one of many passionate individuals who helped to raise a record $2.4 million for the nonprofit at the recent Awards Dinner.
Funds generated from the annual Awards Dinner will go towards afterschool and weekend mentorship programs to benefit the underserved youth of SEO, as all as supporting SEO scholars who have gone on to college. "We believe that education can break the cycle of poverty" and "that America's economic future depends on ensuring that students from all walks of life get the education they need to make a substantial contribution to society," explains the passionate organization. With an ongoing commitment to providing access to educational resources to those who don't have it, coupled with new leadership from Kravis, SEO will likely expand to other parts of the country in hopes of touching the lives of even more young people.
Learn more about SEO Scholars by visiting www.seoscholars.org.