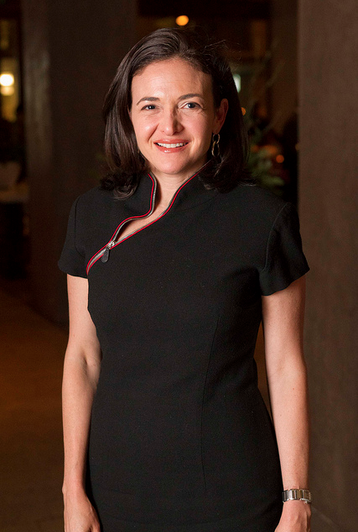 Sheryl Sandberg – Facebook COO, "Ban Bossy" campaign frontrunner, and author of Lean In – has been very, very busy in the last twelve months. She's a women's rights advocate, savvy businesswoman, and acclaimed author, and now, she can also add "prominent philanthropist" to her impressive list of accomplishments. Earlier this month, Sandberg joined the more than 100 signatories of the Giving Pledge, a fiscal commitment program that invites billionaires to pledge to give away half of their fortunes.
Created by Warren Buffett and Bill and Melinda Gates, the Giving Pledge has created a huge amount of buzz in the world of philanthropy. According to Forbescontributor Randall Lane, "This group now swells the total number of Pledgers to 127, up from nothing four years ago – but still less than 10% of the 1,650 or so billionaires that have been confirmed by Forbes." If every billionaire in the world promised to give away half of their fortune to charity, it's fairly safe to say that the world would be a better place. Countless organizations would benefit greatly from that kind of generosity, and in turn, would be better equipped to fight poverty, human rights violations, discrimination, deadly diseases, and other things that threaten the quality of life for people around the world.
Of the Giving Pledge's 127 signatories, it's no surprise that philanthropists such as Eli and Edythe Broad, Sarah Blakely, Paul G. Allen, and Carl Icahn have made the pledge. Although Sandberg has yet to release her Pledge Letter to the public, many speculate that half of her pledged fortune will go towards women's rights initiatives, including the Lean In Foundation, her own platform to empower women and foster leadership for future generations of female business owners, entrepreneurs, and philanthropists. Reportedly, Sandberg's net worth is estimated to be around $1 billion, and will undoubtedly increase as she continues to thrive in business and tech.
Learn more about Sheryl Sandberg and the Lean In Foundation by visiting leanin.org.