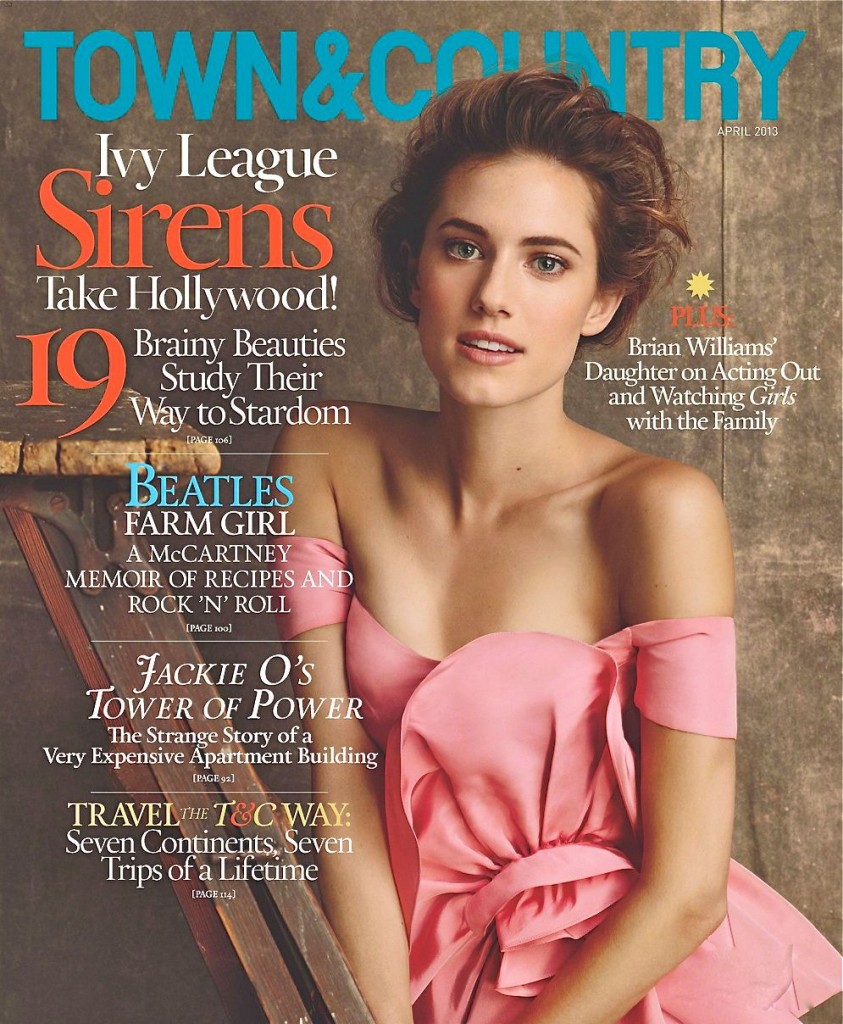 Town & Country magazine announced it will host its first ever philanthropy summit. On May 28th, the 168-year-old magazine will hold the inaugural event at Hearst Tower, with guests like New York City mayor Michael Bloomberg, Chelsea Clinton, Donna Karan, Hunter Biden, and many others.
"There was always that saying that if you had money, you were supposed to find a way to share it," said Jay Fielden, the publication's editor in chief. "It's our job to fulfill the mission of the magazine and following interesting people doing interesting philanthropic things. At the summit we're highlighting these very people."
The day will feature thought-provoking discussions on topics including Education, World Hunger, Philanthropy & Technology, Global Responsibility and Medical Research. The Summit kicks off on the evening of May 27 with a screening of the documentary Generosity of Eye at Lincoln Center's Walter Reade Theater. Directed by Brad Hall, the film is the very personal tale of actress Julia Louis-Dreyfus discovering how her father's passions for art, justice and education collided in a single act of generosity that will benefit Geoffrey Canada's Harlem Children's Zone.
On May 28, some of the biggest names in charitable giving will convene at the Hearst Tower for a series of dynamic panel discussions and workshops.  Following a lunch prepared by chef and restaurateur Bill Telepan, Jay Fielden will lead a conversation with Chelsea Clinton, focusing on her role as vice chair of the Clinton Family Foundation. Fidelity Charitable, Cadillac, Harry Winston and Loews Regency Hotel will sponsor the Philanthropy Summit.