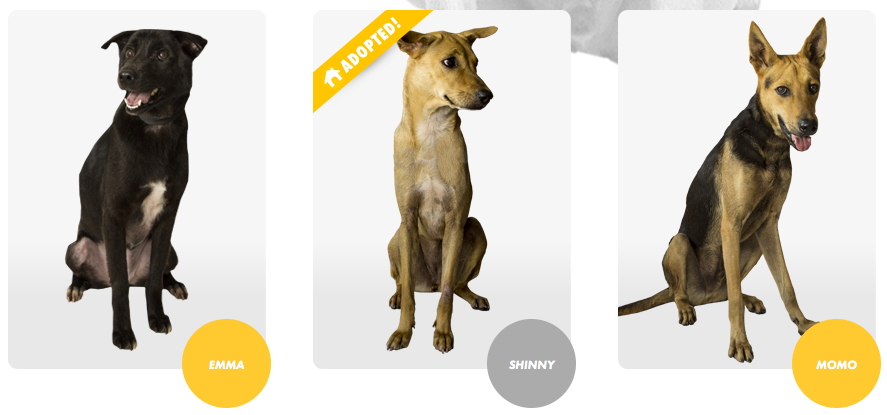 There have been a lot of fantastic charitable collaborations making headlines recently. Oprah Winfrey just partnered with Starbucks to create a special Chai blend to benefit education programs, and actress Olivia Wilde and Barbara Burchfield recently teamed up to create Conscious Commerce. International furniture retailer Ikea is the latest major company to collaborate for a cause, and this one will help connect homeless dogs with new families.
The Fast Company reports, "In collaboration with the Animals Lovers League Shelter and the Save Our Street Dogs shelter, Ikea took photographs of homeless dogs, then created life-size cardboard cutouts from these photographs. These cardboard canines are set around Ikea showrooms: They sit, adorably, on carpets, they perch on chairs, and they beg at dinner tables," of how Ikea has been able to seamlessly support an animal advocacy cause with its regular customers in mind.
The result of this collaboration is called Home for Hope, an initiative that is gaining momentum as other furniture retailers become partners.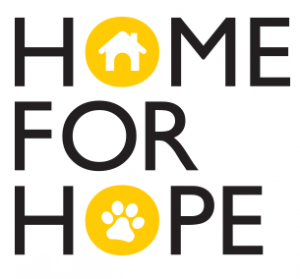 When you visit the Home for Hope website, you'll find profiles of all of the homeless dogs that need families to adopt them. You can also connect with these dogs by visiting select Ikea stores, where the cutouts can be found with bar codes that provide more information about the animals when scanned. The idea is to provide visibility for these abandoned, often abused dogs in an organic way. By seeing the happy canine faces in living rooms, kitchens, and bedrooms, it might be easier for customers to realize that their home does have space for a furry friend in need.
"Home for Hope was borne out of a pressing issue," explains the project. "With a limited budget, most animal shelters can only afford to voice their messages using social media. A collective project with Ikea and other leading home furnishing stores will provide much needed exposure for the homeless pets," of the ways in which their stories are being amplified with help from companies like Ikea. Happily, many of the dogs have already been welcomed into new homes.
Learn more at Home for Hope.