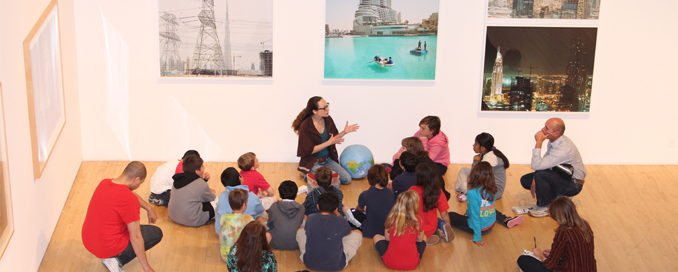 The Los Angeles-based Armory Center for the Arts recently received a generous donation from the Getty Foundation, a philanthropic branch of the J. Paul Getty Trust. The Getty Foundation "fulfills the philanthropic mission of the Getty Trust by supporting individuals and institutions committed to advancing the greater understanding and preservation of the visual arts in Los Angeles and throughout the world," so donating to a local arts organization is something that the foundation is glad to do. The Armory Center was awarded $140,000 as a research grant from the Getty Foundation, which will help fund an 18-month research project in Mexico.
"Aesthetic Experiments and Social Agents: Renegade Art and Action in Mexico in the 1990s," is the research project the Armory is able to execute with help from the Getty Foundation and other private donors. Other grants were awarded to 40 Southern California art and cultural institutions as part of the Getty Foundation's commitment to fostering scholarship within the arts. This initiative is called Pacific Standard Time: LA/LA, and will result in a series of exhibitions of Latin American and Latino art displayed at institutions across Southern California.
In "Aesthetic Experiments and Social Agents," the Armory will examine the ways in which social, economic, and political factors influenced Mexican culture in the 1990s, and how local artists captured that social unrest. Explains the Armory, "Against this backdrop, artists in Mexico City and Guadalajara created alternative spaces to gather and show work, often with content that engaged directly with the politics and economics of these circumstances," of the palpable shift in local artistic practices. Without the generous donation from the Getty Foundation, such in-depth research might not have been made possible. "Aesthetic Experiments and Social Agents" not only seeks to advance the understanding of Latino arts and culture as it examines the social motivations for artistic creation, it also greatly serves the ongoing mission of the Getty Foundation.
Learn more about the Getty Foundation's commitment to advancing art and culture, as well as the Armory's newly funded project by reading the organization's recent press release.