A new non-profit charity in Florida, 400 Paws Inc., is set on granting thousands of dollars to area animal shelters and rescues. The goal of the group is to get animals healthy and into permanent homes. Kim Cheney, the president and founder, started the charity earlier this year. It's based in Escambia County but reaches out to Okaloosa, Santa Rosa and Walton counties as well.
The group is collecting annual memberships to benefit grants for area 501(c) 3 animal shelters and rescues. At the end of the year, members will vote to decide which nonprofit organizations will receive these grants. As the 400 Paws Inc. website states, "The most needed item in every shelter and rescue is money. With extra funds they have the ability to feed, shelter and provide vet services which in turn helps more animals get into loving homes."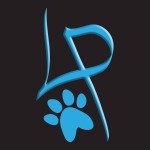 400 Paws has created A Needy Paws fund, which will aid suffering animals that need surgeries, special apparatuses, or otherwise expensive comprehensive care. The fund is currently raising money for Daisy June, a dog that is presumed to have been hit by a car and needs her lungs cleared and surgery to repair her legs.
The 400 Paws website reads, "Our mission is to use publicity and outreach to raise funds for qualified non-profit animal organizations; to educate the community about animal welfare; and to emphasize the need for financial assistance within our local animal shelters and rescue groups."
As it grows, it is the charity's hope and plan to reach even further into Florida and even into Alabama as well. Currently 400 Paws, Inc. has an application pending with the Internal Revenue Service for IRC section 501(c)(3) non-profit status and any donation made to them is tax deductible once this application is approved.