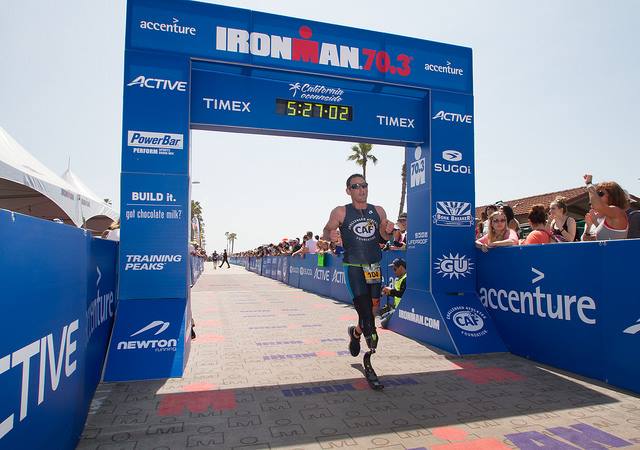 The saying goes, "a little friendly competition never hurt anyone." This is especially true in the world of philanthropy, where being the biggest donor means that everybody wins.
There is currently some friendly competition happening between mega-donors Daniel Loeb and Bill Ackman, two hedge funders that the media has playfully dubbed "frenemies" on more than one occasion. According to Jen Wieczner for Fortune, "First it was an epic bicycle race. Then it was their battle over Herbalife. Now, hedge fund frenemies William Ackman and Daniel Loeb have added a new chapter to their rivalry: Who can raise more for charity?"
Reportedly, Ackman and Loeb are both currently focused on supporting the Challenged Athletes Foundation (CAF), an organization that provides sports equipment to those with physical disabilities. In 2012, CAF honored Loeb at its annual gala event, "A Celebration of Heroes, Heart, and Hope," for his generous contributions to the organization and its programs. This year, Ackman was honored at the annual gala for his own donations to CAF, and raised nearly twice as much as Loeb did during the event just a few years prior.
This is where the friendly charitable competition really began to heat up. As Wieczner reports, "Loeb, however, is hardly admitting defeat. In fact, he takes some credit for the success," noting how Loeb recruited Ackman to support CAF. "I knew CAF's mission would resonate with Bill because of our shared appreciation for the value of athletics," Loeb has said.
Regardless of who raised the most money for CAF at the annual "Celebration of Heroes, Heart, and Hope" gala, the event experienced unprecedented success, and the organization will be able to support even more victims of physical trauma and athletes with physical disabilities. When prominent philanthropists like Loeb and Ackman compete to make money for a cause like CAF, everyone truly comes out on top.