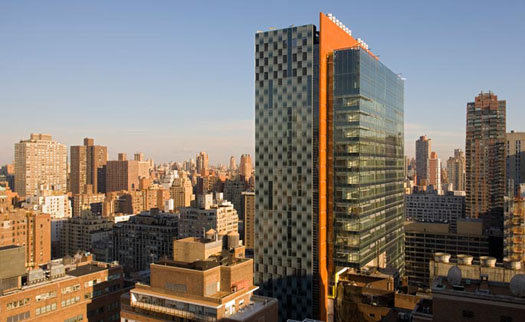 News recently broke that for the first time in seven years, MD Anderson Cancer Center was bumped to the runner-up spot in the U.S. News & World Report rankings of the best hospitals. According to The Clinical Cancer Letter, "MD Anderson Cancer Center's uninterrupted seven-year stretch as the top cancer hospital in the U.S. News & World Report rankings has come to an end. Memorial Sloan Kettering Cancer Center has broken the spell of being the perpetual runner-up and moved to the lead."
Memorial Sloan Kettering's new title as best cancer center in the United States is somewhat unsurprising, given the recent oncological developments and innovations that have been made there. The cancer center has been regarded as one of the world's premier medical institutions, and has garnered significant amounts of funding from donors who believe in its work and tireless mission to fight and treat cancer. Many major developments to the hospital's facilities could not have been made without the generous donations of philanthropists.
Earlier this year, the Marie-Josée and Henry R. Kravis Foundation donated an astounding gift of $100 million to the cancer center, which allowed for the formation of a division that utilizes advanced, cutting-edge technology. The Marie-Josée and Henry R. Kravis Center for Molecular Oncology (CMO) has allowed for groundbreaking advancements in cancer research and patient care. According to Inside Philanthropy, the $100 million gift is the largest donation the Kravis Foundation has made.
Earning the title of best cancer hospital is a true achievement for Memorial Sloan Kettering, and validates the important, tireless work it does. According to Memorial Sloan Kettering, the "CMO brings together researches with many different areas of expertise – including cancer biology, pathology, bioinformatics, and systems biology – to undertake a vast, translational research program," of the broadened reach the Cancer Center has because of the new endeavors of the CMO.
Learn more about how Memorial Sloan Kettering Cancer Center earned the title of best hospital by visiting the U.S. News and World Report Hospital Rankings.