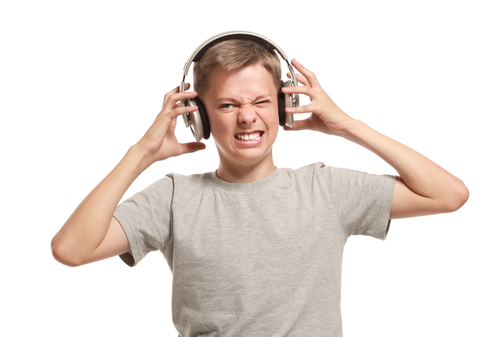 People are willing to do all sorts of crazy things for a good cause; be it dangerous, humiliating or torturous, it's amazing how far some do-gooders are willing to go for charity. On Monday, podcaster and Relevant magazine contributing editor Jesse Carey began a self-imposed "ultimate test of endurance" which involved listening to Nickelback's entire discography for an entire week. Essentially, Carey planned to submit himself to a week of listening to Nickelback on repeat, amounting to a total of 168 hours. Why? For charity, of course.
Carey embarked on this test of endurance with the help of the organization charity: water. His goal was to raise $10,000 in partnership with the notable charity to build a well in one of the developing nations supported by the group. The charity had already topped $17,000 by Tuesday. By the time Philanthropic People heard about his charitable antics, Carey had raised $32,825, which will allow as many as 1,094 people to have access to clean water.
On his official fundraising page, Carey calls this "the ultimate test of human endurance" and claims he's consulted several doctors who advised him that listening to too much Nickelback could "cause irreversible damage to his ears, brain, kidneys and soul." While Carey states his primary goal is to get the well built, Carey thinks his endeavor may produce other positive side effects. "I want someone who's going through a hard time next week to be like, 'Huh, I'm really down and out, life's really got me down, but right now there's a guy who's been listening to Nickelback for days straight,'" he said on the Relevant podcast. He will continue listening to the catalog while in the shower, working, sleeping and while fathering his son.
"There is no adversity that cannot be overcome. I just want to lift the confidence in what a human being is capable of, it's the feeling I get after I watch a David Blaine special," Carey told Relevant magazine is a podcast.
Learn more about this offbeat charity initiative by visiting Carey's campaign page on the charity: water website.