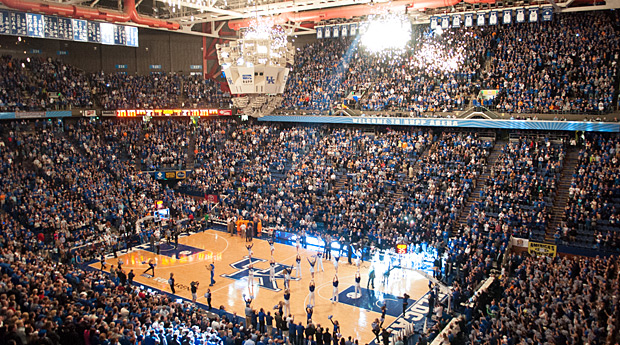 Originally scheduled for August 24th in Rupp Arena, the University of Kentucky has canceled its UK Alumni Charity Game. Unfortunately, several NBA players were unavailable to attend the event, including DeMarcus Cousins, Anthony Davis, and John Wall.
"With what we've been able to do with bringing our guys back for our fans and raising money for charity, the UK Alumni Charity Game has turned into one of my favorite events at UK," coach John Calipari said in a release. "Unfortunately, due to a number of circumstances out of our control, we are going to have to cancel this year's game.
Fans who had previously purchased a ticket for the event will be refunded in full. The season will start for the Kentucky Wildcats this year when they host the annual start to the season with Big Blue Madness on October 17th.
The team also said that the cancellation was also out of respect to player Paul George, who was injured at the Team USA camp this summer. "We consider the alumni game to be a first-class experience, but without the presence of several of our key alums who had previous commitments, including to USA Basketball, we didn't feel we could meet the standard that we have set for fans," Calipari said. "We still had enough commitments to field our team, but it was becoming increasingly difficult to secure enough members for the non-UK team."
This year's cancellation will certainly be a disappointment to players, fans, and the charities involved. Hopefully next year the tradition can be continued once more—perhaps even better than ever.