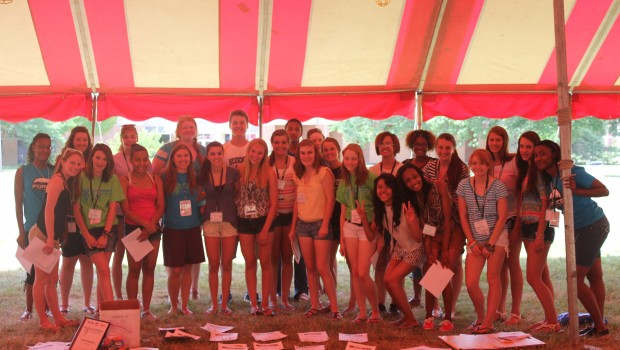 In the late 1990's, the Kellogg Foundation issued a challenge in Michigan called the Michigan Community Youth Foundations Project.  The foundation would match 50% of funds raised by young people in order to create an endowment fund for community projects.  Today, the fund created by teens is worth $40 million altogether and awards up to $2.5 million annually.  The fund is managed by 86 groups around the Michigan known as Youth Action Committees.  The groups are comprised of young volunteers that learn how to write grants, engage a volunteer base and manage financial assets for non-profits.  Many teens say that their biggest takeaway from participating is learning that one person can make a difference in their community.  Several of them go on to pursue degrees in social work.
The Kellogg foundation believes that by investing in youth over an eighteen year period, it will help form a new generation of passionate citizens that will continue the charitable efforts for several generations after the initial funding period has ended.  As these children progress through adulthood, they will be more involved in their respective communities and contribute to the well-being of others throughout their lives.  Using fund matching is a way to engage volunteers and motivate them to participate in all aspects of the charity.
The project also sponsors leadership conferences and internships for participants and awards standout achievements.  Last year, one active group awarded over $40,000 in grants to nonprofits and schools in the local community.  Children as young as seven also participated by writing grants on projects with subjects that ranged from environmental conservation to anti-bullying.