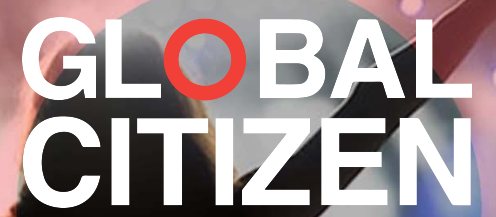 Last weekend, the Global Citizen Festival took over New York City's Central Park for the third year in a row, wowing audiences with its star-studded lineup. The annual concert had many stars performing like No Doubt, Jay-Z and Beyoncé. The festival, drawing in an even larger audiences in its third year, brought 60,000 people to the Great Lawn.
Around six hours long, the show held speeches from charitable-foundation executives and videos from those suffering poverty. The festival is organized by the Global Poverty Project, which has a goal to eradicate extreme poverty by 2030. All the performers donated their services.
Through a unique form of social activism, tickets could be earned by sending tweets, signing petitions, sending Facebook messages, along with several other methods. The concert also aired live for the first time on MSNBC. The Global Citizen Festival was designed to get people talking about important social issues like poverty, using social media, entertainment, and other contemporary outreach to do so.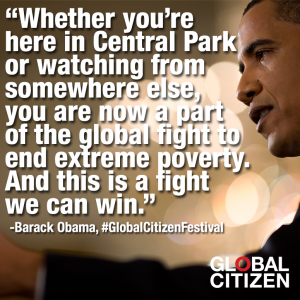 One of the speakers was the United Nations Secretary General, Ban Ki-moon who declared, "Our world needs more solar power and wind power, but I believe in an even stronger source of energy: People power!" Among the celebrities in attendance last night, attendees included the Prime Minister of India, Narendra Modi; the Prime Minister of Norway, Erna Solberg; and Jim Yong Kim, the President of the World Bank.
"Change only takes place when and where there is action," said Jay-Z in a statement. "I'm joining the 2014 Global Citizen Festival because I believe through actions, whether it be by raising awareness, getting involved or educating ourselves, the goal to end extreme poverty by 2030 is possible."
The festival coincided with the United Nations' General Assembly meetings in order to amplify its message to global leaders. The World Bank estimates that 1.2 billion people still live in poverty.
Learn more about the annual Global Citizen Festival and the Global Poverty Project by visiting www.globalcitizen.org.