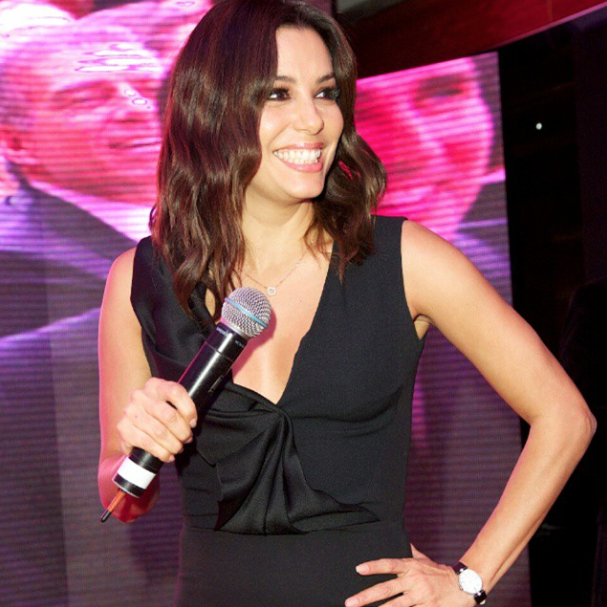 Eva Longoria has long used her celebrity status to support important causes. The Eva Longoria foundation supports women and children in the United States Latino community, and her namesake foundation is just one of the many she donates vital funds to charities annually. It's her dedication to philanthropy that makes a recent charity scandal involving her friends all the more surprising.
Two close friends and philanthropic associates of actress Eva Longoria have used non-profit organizations to generate millions of dollars in business for for-profit entities that they also own. Longoria is very active in the political world as both a big donor for the Democratic Party and a part of the party's outreach to Latino voters.
The Hollywood Reporter found that two close friends of Longoria, Maria Bravo and Alina Peralta had intertwined the operations of the Global Gift Foundation with their own event planning and advertising companies in ways that don't pass the test for accountability. Experts around the world on non-profits say that the philanthropically active celebrities like Longoria need to have the responsibility to do research on the groups they give their name to.
Bravo and Peralta were very public saying that nearly all the money they raise goes to a good cause but, they are very silent on how their event-production company, MandA and their advertising company actually make profit.
"It's all about transparency," says Phil Buchanan, president of the Cambridge, Mass., based Center for Effective Philanthropy. "It's hard to imagine how, if these people are in these leadership roles, they are contracting with a company they run—that is the very definition of a conflict of interest."
The well-liked Longoria has her own production company and when she is not busy tending to her brand, she can be found either cozying up to her handsome boyfriend Jose Antonio Baston, 45-year-old president of Televisa (Latin America's largest media company) or with her philanthropy guru Trevor Neilson.
Read an in-depth report of how celebrities and "philanthropeneurs" are creating a negative image for Hollywood charity in The Hollywood Reporter's investigation.